The St. John Paul II School guidance department supports the mission of the school by providing high-quality, comprehensive school counseling support to all students. Our programs are designed to enhance the development of each student's academic, career, social and personal competencies through collaboration with students, faculty, parents, and the community.
Four Year Guidance Program
Guidance: What? When? and How?
School counselors provide an array of services, including:
Emotional, social, developmental, and behavioral support
Academic advising and support
College and career awareness, exploration, and planning
Collaboration and coordination of resources within the school and the community
Planning, implementation, and evaluation of a comprehensive developmental guidance and counseling program
Consultations with parents, teachers, support staff, and administrators
School crisis intervention
Staff development and training
Students should contact their guidance counselor with:
Academic concerns
Social/ emotional problems
Interpersonal conflicts
Class scheduling
Career exploration
College, career, and post-secondary planning
Parents should contact their child's guidance counselor with:
Concerns regarding academic performance
Concerns regarding social and/or emotional well-being
Information about special needs/ family situation
Coordinating meetings with teachers and other support personnel
College, career, and post-secondary planning
Every student has an assigned counselor every year. A guidance counselor may be contacted by:
Student self-referral: Stopping by, leaving a note, emailing, or calling
Teacher, administrator, or staff referral
Parent referral
Peer referral
Seniors take the SAT during school time, at JPII, free of charge. This level of comfort and familiarity can maximize test scores.  Students don't have to worry about locating or getting to the testing site.  School day testing won't disrupt weekend plans, jobs, or family time.  Students test in familiar surroundings with people they know.  Nothing builds confidence like practice and the SAT is the only admission test that offers free, personalized practice plans for all students.
Learn More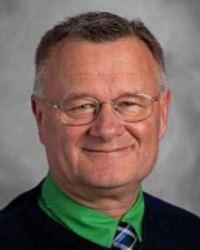 Mr. Mark Tanguay
Guidance Director